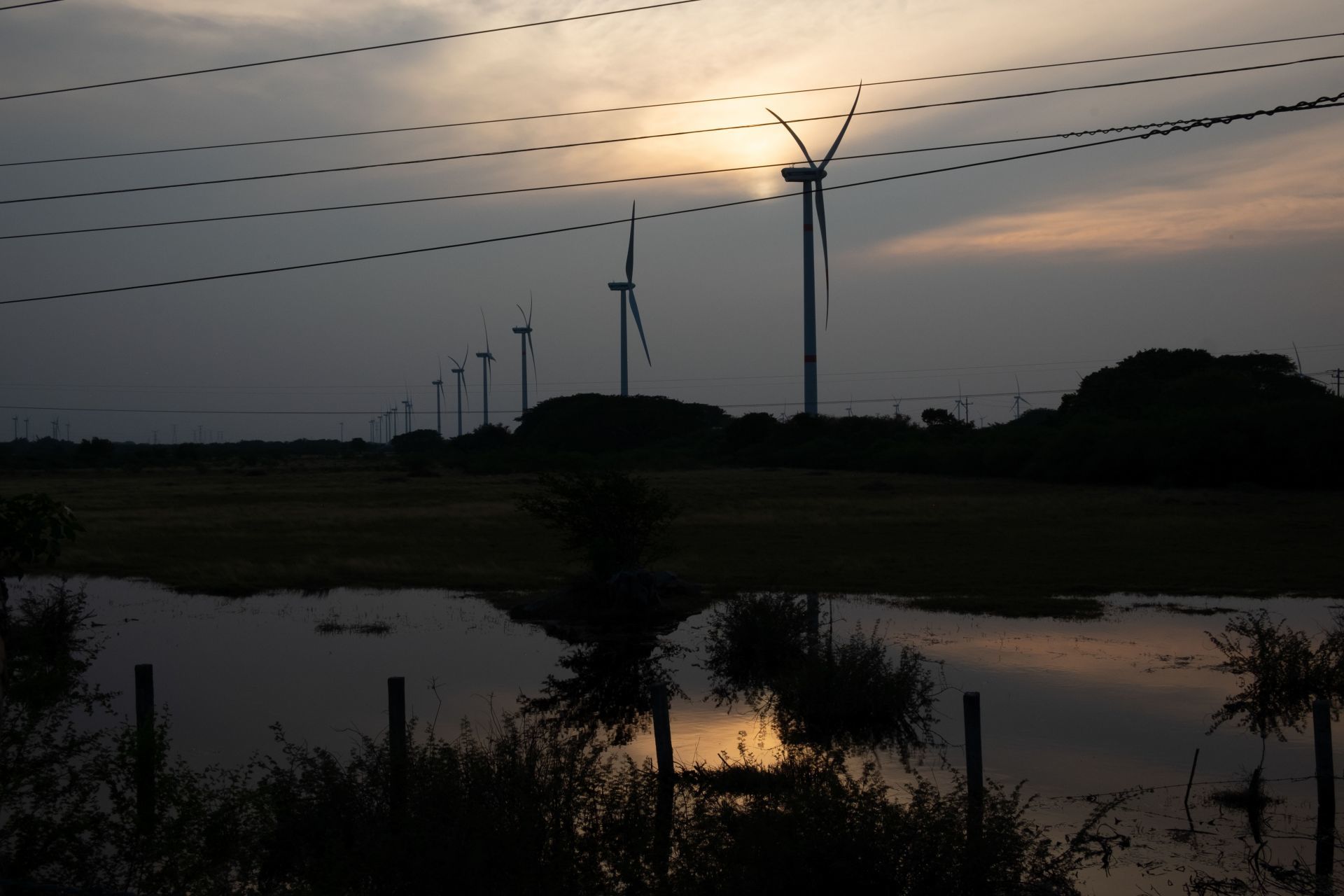 Regionalization will be the name of the game in 2023, and North America should emerge as the main winner. Disruptions in global supply chains after the COVID-19 pandemic, battle for technology leadership between the United States and China, and energy crisis in Europe caused by the conflict in Ukraine are all drivers of increased investment in high value-added sectors within the United States, Mexico, and Canada.
Much has been said about trade and the integration that it fosters. As one businessman once said, "trade is like scrambled eggs, you can't unscramble them." The message is that North American integration is here to stay and will only deepen. In fact, North America should not be seen as three individual countries but increasingly as a single economy.
However, as Shannon O'Neil accurately highlights in her most recent book, The Globalization Myth, North America is the least integrated of the three main global trade regions. While the European Union's intra-regional trade represents approximately two-thirds of their total trade, and half of Asian trade takes place within Asian countries, North America lags with only 40 percent of trade from the three countries being in North America. There are two key takeaways: First, there is room for growth within the region, and second —most importantly— the regionalization of supply chains and nearshoring offer a historic opportunity to materialize this opportunity.
Regional supply chain integration will deepen in time, but it will not be without challenges. Ensuring access to a reliable and efficient clean energy supply will be one of them.
The success of the original North American Free Trade Agreement (NAFTA) was the way it led to integrated supply chains across the manufacturing sector, from automobiles and auto parts— probably the agreement's landmark achievement—to the aerospace industry. Now, the United StatesMexico-Canada Agreement (USMCA) needs to harness the digital revolution so that it is truly successful and lives up to its potential. North America is ideally suited to attract investment in the industries of the future, including electric mobility, 5G telecommunications, robotics, artificial intelligence, and the Internet of Things, among others. But developing these digital economic opportunities in North America will require access to clean and reliable sources of energy.
The digital economy is energy intensive. Countries and regions that fail to acknowledge this reality and prepare for it will fail in developing their digital economies. We need to approach the development of energy systems from a North American perspective despite the dispute between the U.S. and Canada over Mexico's energy reform that attempts to close energy markets to private investors and its preference for public investment in the hydrocarbon industry. However, there are reasons to be cautiously optimistic that a North American approach to energy can emerge. The Biden administration's Inflation Reduction Act includes unprecedented investments for the clean energy transition, including tax credits, $40 billion in loans and $27 billion in grants for clean energy projects. On the other side of the border, Mexico's Plan Sonora aims to attract $48 billion in solar photovoltaic and wind farms between 2023 and 2030.
Despite these important investments into clean energy across North America, more is needed. Importantly, the three countries need to develop an integrated North American energy plan. North America also needs to invest in transnational energy infrastructure, specifically expanding the region's natural gas pipeline network. The region has one of the most competitive natural gas markets worldwide in production and price. So, the projects to guarantee access to natural gas in Mexico's southsoutheast states have the potential to trigger development in the country's least developed entities.
We must also take advantage of North America's geographic and climate diversity to accelerate the deployment of low-emission energies. There should be no tradeoffs between expanding renewable energies and the reliability of the electricity grid due to the variability of solar photovoltaic and wind energies. Nonetheless, investment is required. Mexico is the weakest link regarding energy transmission infrastructure. The country has historically underinvested in the power grid. As a legal and natural monopoly, the Federal Electricity Commission needs to urgently reinforce and expand the grid to increase uptake of solar and wind energy that will also strengthen the country's energy security by reducing its exposure to power cuts.
None of this will be possible if any of the three North American allies fail to abide by their USMCA commitments. Ultimately, failure to comply with USMCA may be the main challenge toward the development of more integrated energy markets. It is urgent to look beyond current disagreements over energy policy to diagnose the region's energy needs with a longterm view and design transnational funding mechanisms for energy infrastructure.
Without competitive energy, the regionalization of supply chains, and development of digital economies, nearshoring in North America will remain an idea, not a reality.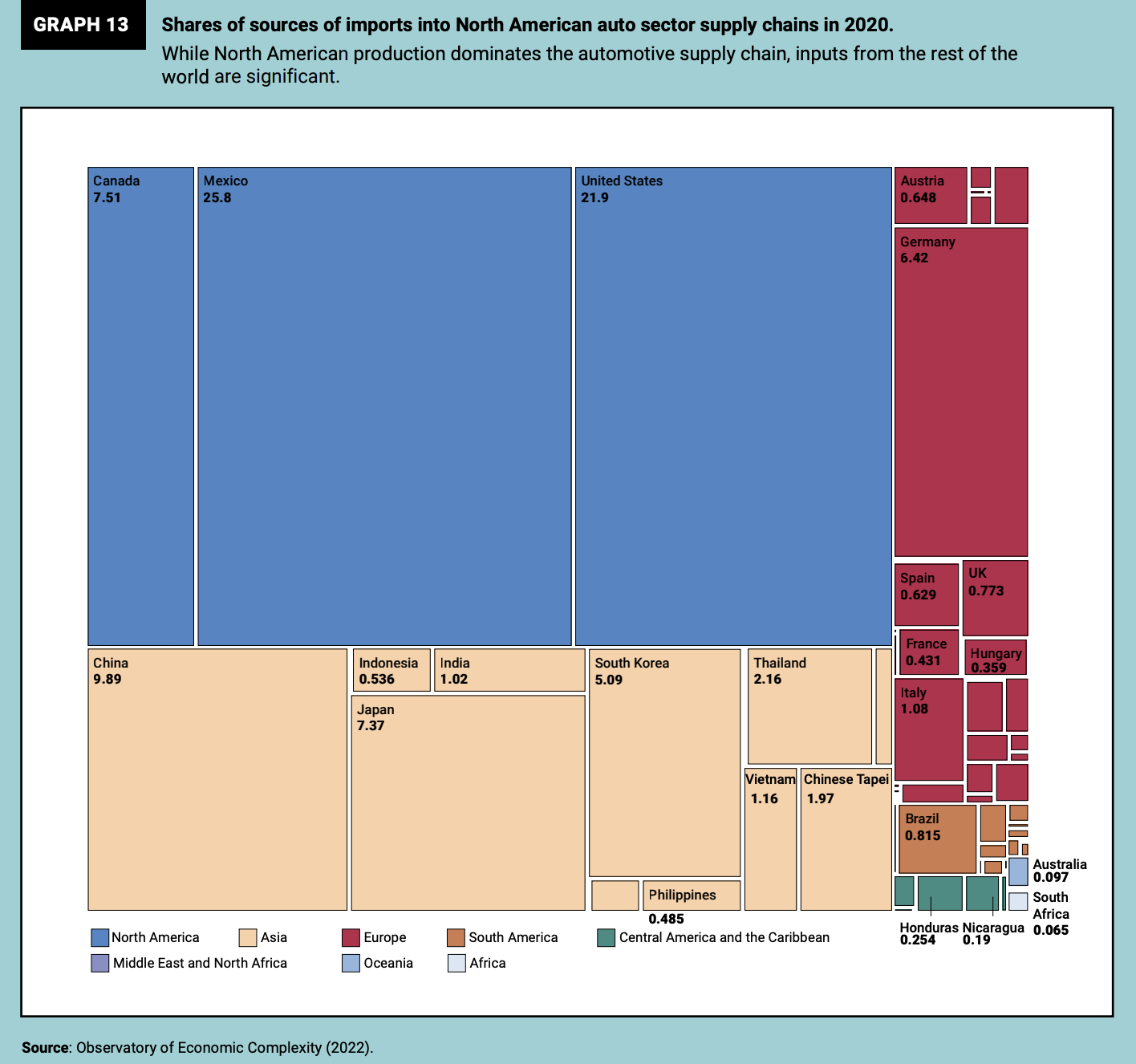 Ednotes: I would like to thank Oscar Ocampo for his help in the drafting of this article.
Publicado como parte del reporte USMCA Forward 2023 de Brookings Institution
28-02-2023