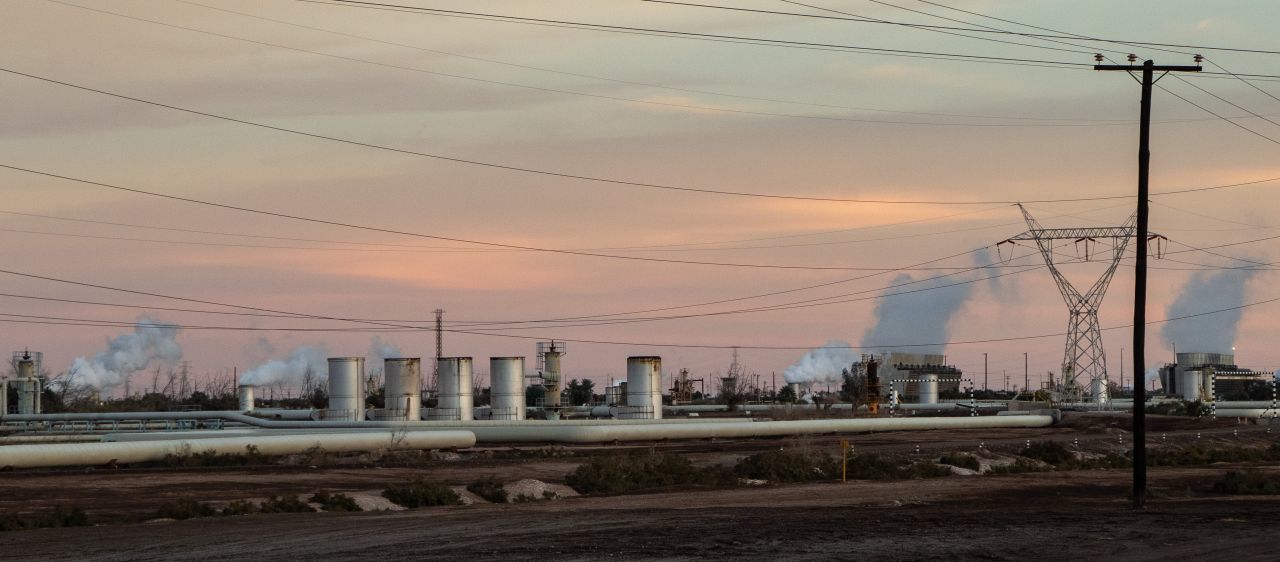 FOTO: ADOLFO VLADIMIR/CUARTOSCURO.COM
By: Ana Bertha Gutiérrez is coordinator of foreign trade and labor markets and Oscar Ocampo is energy coordinator.
A congressional bill is never just a bill. Whether it passes or not, each congressional bill sends a political message on the priorities of whoever introduced it. When it succeeds, though, it not only has an impact on the specific sector it pertains to, but also indirect ramifications on other policies and activities and the perceived political concerns of the proponent. This is the case of Mexico's recent energy reform bill, which seeks constitutional changes to close the energy market to competition and concentrate it once again in the state's former monopolies: Pemex (the state-owned oil firm) and CFE (the state owned power utility).
Since presenting it before the lower chamber of Congress last September, the Energy Reform bill has boosted a perception of a Mexican government with little regard for competitiveness as well as for the rights of private investors. Throughout its provisions, the government-backed bill imposes restrictions on private participation in the Mexican electricity market and gives preferential treatment to state-owned enterprises (SOEs) that directly, and shamelessly, contradict Mexico's international commitments including those under the new United States-Mexico-Canada Agreement (USMCA). The potential approval of the bill would not only further affect Mexico's investment reputation and its economic growth prospects, but it would maim North American relations and the region's competitiveness as a player in the global arena to a further extent, especially versus Asian exporting powerhouses.
The developments in the Mexican energy sector are particularly concerning during the post-pandemic economic recovery where countries are trying to increase their investment attractiveness as high-value destinations to boost economic activity and jobs. During the last decades, Mexico has always enjoyed an unmatched comparative advantage not only due to its privileged geographic location in North America and its natural resources, but also due to its web of trade agreements with Latin America, Asia and Europe that make it a natural alternative for investors seeking to diversify their exposure to Chinese risk.
In spite of its many favorable advantages, Mexico has failed to fully harness its possibilities to become a prime hub for Foreign Direct Investment (FDI). The country's share of global FDI has grown, of course, but not as much as it has for other countries. Over the last two decades it has increased only by 2 percentage points and currently stands at 3 percent. In turn, China has increased 5 times its share of global FDI that  (going from 3 percent to 15 percent during the same period). Singapore's success has been even greater, as it grew over 700 percent between 2000 and 2020 (it currently gets 9 percent of global FDI). It would seem that as time goes by, other countries boost their competitiveness, while Mexico doesn't. Even so, the potential for Mexico is still there, and the country needs to capitalize on its advantages, including it's comparatively younger population to those of its North American neighbors.
Yet, fundamentals are still important and Mexico's potential gains are jeopardized by legal uncertainty, not only in the energy sector, but in the overall Mexican economy. The potential consequences of the proposed Energy Reform could be even more dire for Mexico given the prospects for a loss in reputation and competitiveness. Mexico's already weakened investment environment -both for foreign and domestic actors- could be further diminished, which would not only lead to a slower rate of startup and business creation, but also to less jobs. Needless to say that the consequences would not only be felt at the macroeconomic level, but would also affect people's income and lives.
If we are truly to reach a prosperous, more competitive Mexico, the quickest road is to foster a deeper economic integration with North America. Consolidating North America as the world's most competitive exporting powerhouse requires, without question, a thriving and stable Mexican economy with unparalleled conditions for investment and talent. The new Energy Reform bill and its potential approval in the coming months puts this prospect at risk. The country can hardly afford yet another blow to its investment appeal. Unfortunately, this seems to be the current Mexican administration's gamble.
Published in Mexico Today.
15-02-2022